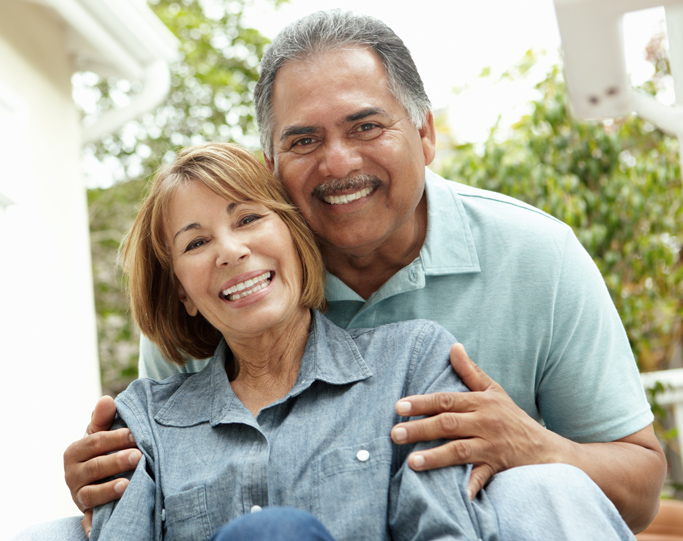 MonaLisa Touch for Vaginal Revitalization*
MonaLisa Touch is an FDA-approved CO 2 laser that revitalizes the vaginal area after showing symptoms of vaginal atrophy.* MonaLisa Touch, using its carbon-dioxide based laser technology, stimulates the vaginal wall to produce more collagen and elastin.* Collagen and elastin are proteins that aid in the overall comfort of the vaginal area. When menopause occurs, collagen and elastin production decreases, causing discomfort and disruption of the functionality of the vagina. Collagen promotes firmness and hydrates the vaginal wall. Elastin strengthens the vaginal area and, as the name suggests, gives it its elasticity back.
What is Vaginal Atrophy?
Vaginal atrophy, occurring normally after menopause, is caused by the body producing less estrogen. Symptoms of vaginal atrophy include: dryness, thinning, and inflammation in the vaginal walls. This can cause painful intercourse and even urinary incontinence. However, the MonaLisa Touch can change all that.*
Schedule Online
Am I a Candidate?

If you are experiencing dryness, itching, pain during intercourse, or urinary incontinence, you may be a candidate for treatment using MonaLisa Touch.* In order to determine eligibility, a consultation would need to take place with Sacramento Women's Health, to assess your concerns and determine the best course of treatment. While most patients are post-menopausal, anyone experiencing the aforementioned symptoms could be a potential candidate.

How Many MonaLisa Touch Treatments Are Needed?

For optimal results, many patients require 3 treatments scheduled 6 weeks apart.* Sacramento Women's Health recommends annual maintenance treatments to ensure symptoms remain suppressed.* Most patients notice results immediately following first treatment, although 3 treatments are recommended for optimal results.*

Does the Procedure hurt?

Most patients who receive MonaLisa Touch report virtually no discomfort or pain during their treatments and often only feel a slight vibration from the laser.*

Who Benefits the Most From MonaLisa Touch?

Women who are postmenopausal request the MonaLisa Touch treatment most often. However, this procedure benefits patients of any age who have vaginal atrophy.*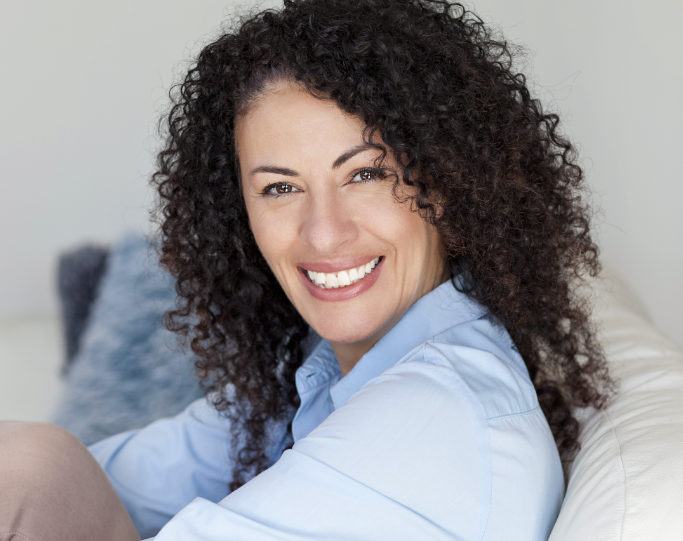 What to Expect?
During treatment, the doctor will insert a ring into the vaginal opening to allow the laser to enter. Once the laser is in place, the laser sends energy into the vaginal wall, stimulating the collagen and elastin.* The whole procedure takes less than 5 minutes. Patients say that the procedure is generally painless and report that they only feel a slight vibration when the laser is in use.* For the best results, we recommend at least 3 treatments using MonaLisa Touch.* However, it is important to keep in mind that every woman's body is different. Some women may require more or less treatments, depending upon how they feel after the initial procedure. Treatments are scheduled approximately 6 weeks apart to properly assess results and effectiveness.
Schedule Online
Breast Cancer Survivors + MonaLisa Touch
MonaLisa Touch may be an appropriate treatment for breast cancer survivors who are unable to pursue hormone replacement therapy due to their history.* If you are a breast cancer survivor and are seeking options to support your sexual health and well-being, we welcome you to schedule a consultation to discuss if MonaLisa Touch is right for you.
Schedule Online
Kathleen Rooney, M.D.

Dr. Kathleen Rooney is a 6th generation Sacramentan. She enjoys all aspects of women's health care from family planning to obstetrical care, sexual health, menopause and LGBT care. She is an advocate for minimally invasive surgery including laparoscopic and hysteroscopic procedures. She values treating women through all transitions of their lives and strives to provide the services a woman may need during each of these transitions.




Dr. Rooney has an interest in the broader aspect of international women's health care and has worked in Costa Rica, Nicaragua, Brazil, Mexico, Thailand and Bangladesh.


Learn More About Dr. Rooney

Hailey MacNear, M.D.

Dr. MacNear has been in private practice in the Folsom area for the past few years and is very excited to have reunited with Dr. Rooney at Sacramento Women's Health. She and Dr. Rooney attended both medical school and residency together and she is grateful for the opportunity to join forces providing Sacramento women personalized health care.




Dr. MacNear loves practicing general obstetrics & gynecology and cannot imagine a better job than caring for women throughout the lifespan. She especially enjoys caring for adolescents, high-risk pregnancies, menstrual disorders, infertility, and incorporating complementary and alternative medicine into her practice. She is known for her enthusiastic and approachable bedside manner.


Learn More About Dr. MacNear
Stephen Hiuga, M.D.

Dr. Stephen Hiuga. has been a passionate and ardent supporter of women's health for many years. The pleasure of helping bring healthy new babies into the world is extremely rewarding. The time spent in the office tending to the needs of his patients, including the delicate surgical procedures which are sometimes needed, has been an integral part of his day to day work.




Whether it is lending a compassionate and sympathetic ear in dealing with pregnancy issues, supporting his patients during the stresses of labor, offering advice in issues of contraception, performing surgery, or dealing with the often difficult issues of menopause, Dr. Hiuga will always be generous in offering his time and expertise to give his patients the very best of care.


Learn More About Dr. Hiuga

Laurie Gregg, M.D.

Dr. Laurie Gregg's private practice is based in general OB/Gyn with a special focus on hysteroscopic procedures (procedures visualizing the inside of the uterus to decrease menstrual bleeding), menopause management, well woman care, and obstetrics. She very much enjoys counseling women regarding healthy living, weight management, libido, and family planning. It is certainly an honor for her to be involved in bringing a new life into the world.




Outside of her profession, she enjoys time with her husband, two children and friends especially if that time involves nature, travel, sports, cooking and eating together.


Learn More About Dr. Gregg
Judy Mikacich, M.D.

Dr. Judy Mikacich is a board-certified obstetrician/gynecologist who was born and raised in Sacramento. Her academic interests include reproductive mood and anxiety disorders, such as perinatal depression and premenstrual disorders, as well as pediatric and adolescent gynecology. Professionally, she also focuses on teen pregnancy, breastfeeding, multiple gestation, and pregnancy over 35.




Dr. Mikacich serves as a medical consultant for ABC Studios and with Hollywood, Health, Health and Society – Norman Lear Center at the University of Southern California. She is also an expert reviewer for the Medical Board of California. She is involved in leadership at Sutter Medical Center Sacramento.


Learn More About Dr. Mikacich
Upcoming Event
Join us, we'd love to see you!
MonaLisa Touch Event
Join us for a casual evening in the office after hours! We'll be talking about women's gynecological health and symptoms commonly associated with menopause.
Thursday, January 24th, 2019
6:30 PM - 8:30 PM
Location:
Sacramento Women's Health
2277 Fair Oaks Blvd, Suite 355
Sacramento, CA 95825
(916) 927-3178
RSVP Today
Call us at (916) 927-3178, ext 217, email us or use the online RSVP form!
THIS IS A WOMEN ONLY EVENT!
Guests will Enjoy:
Hors d'oeuvres

Special Pricing